Archivio N.6
/ 2023
Watercolours and varnish painted on a found wall debris
Wood shipping crate
14x10x8 cm 8,5x7,5x1,5 cm 3x1,5 cm



Archivio N.6 represents a found wall fragment that contains a meticulously painted micro figure.
It seems to encapsulate a sense of timelessness and mystery, akin to a glimpse into a different era.
One might even speculate that it could be a fragment of a larger fresco, belonging to an uncertain
period in history, prompting us toconsider the possibilities of time travel or an ancient artistry that
still resonates in the present day.




_Tiny Art Gallery (NL), FIG.3 & Posta Space, Sofia (BG)
Curated by Marijn van der Leeuw
Installation view
Project funded by Culture Moves Europe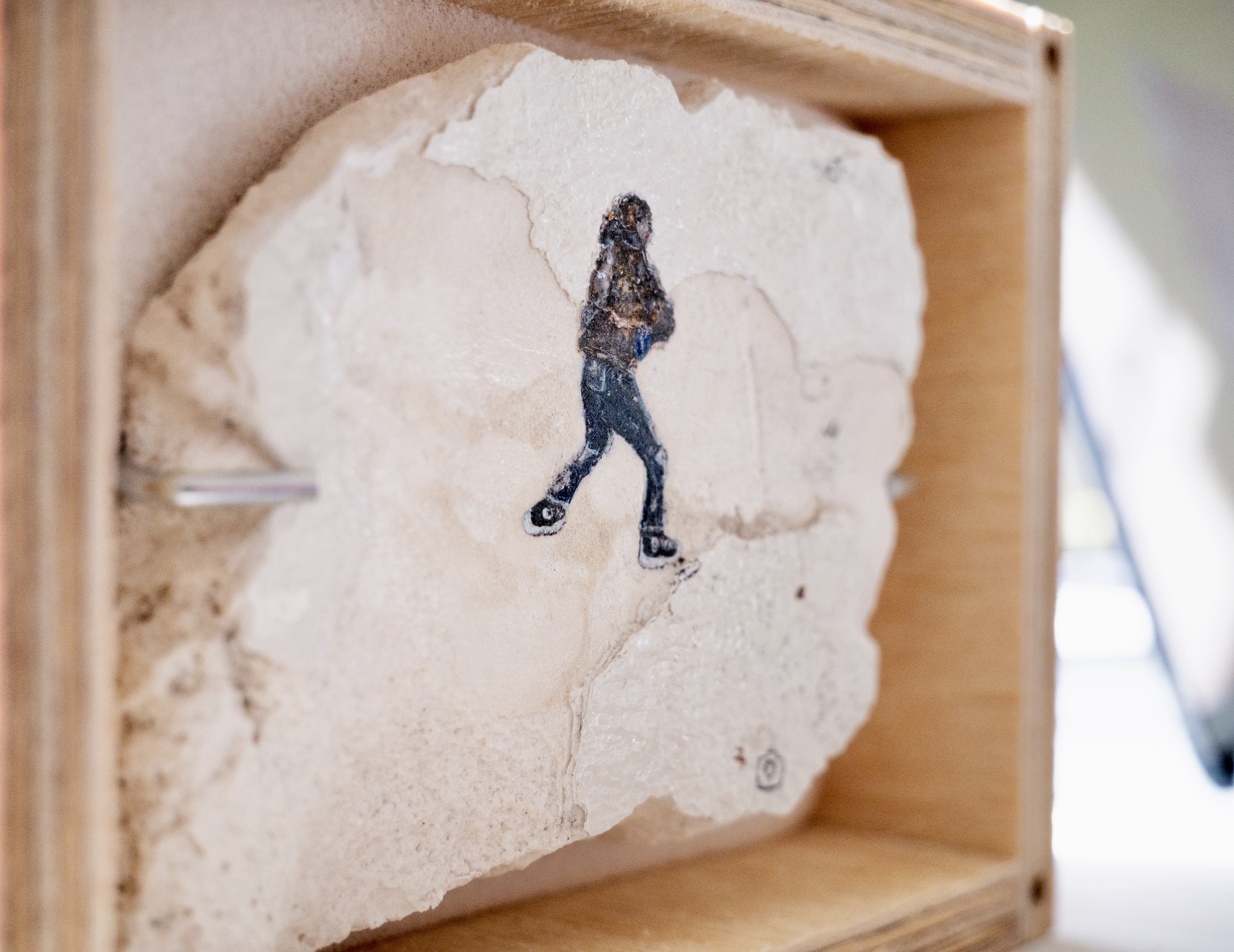 © Giorgia Lo Faso 2023