HEY THERE! I AM USING WHATSAPP! (2017)



/ 2017
Woodcuts printed on rice paper roll
97x150cm each

The work is based on the analisis of WhatsApp chats which join parts of different conversations - between me and others person - of different days and months.
The words are white, they are gone, all that is left is the memory of them.Destined to be forgotten and erased I print them on paper, trying to give them a new dimension.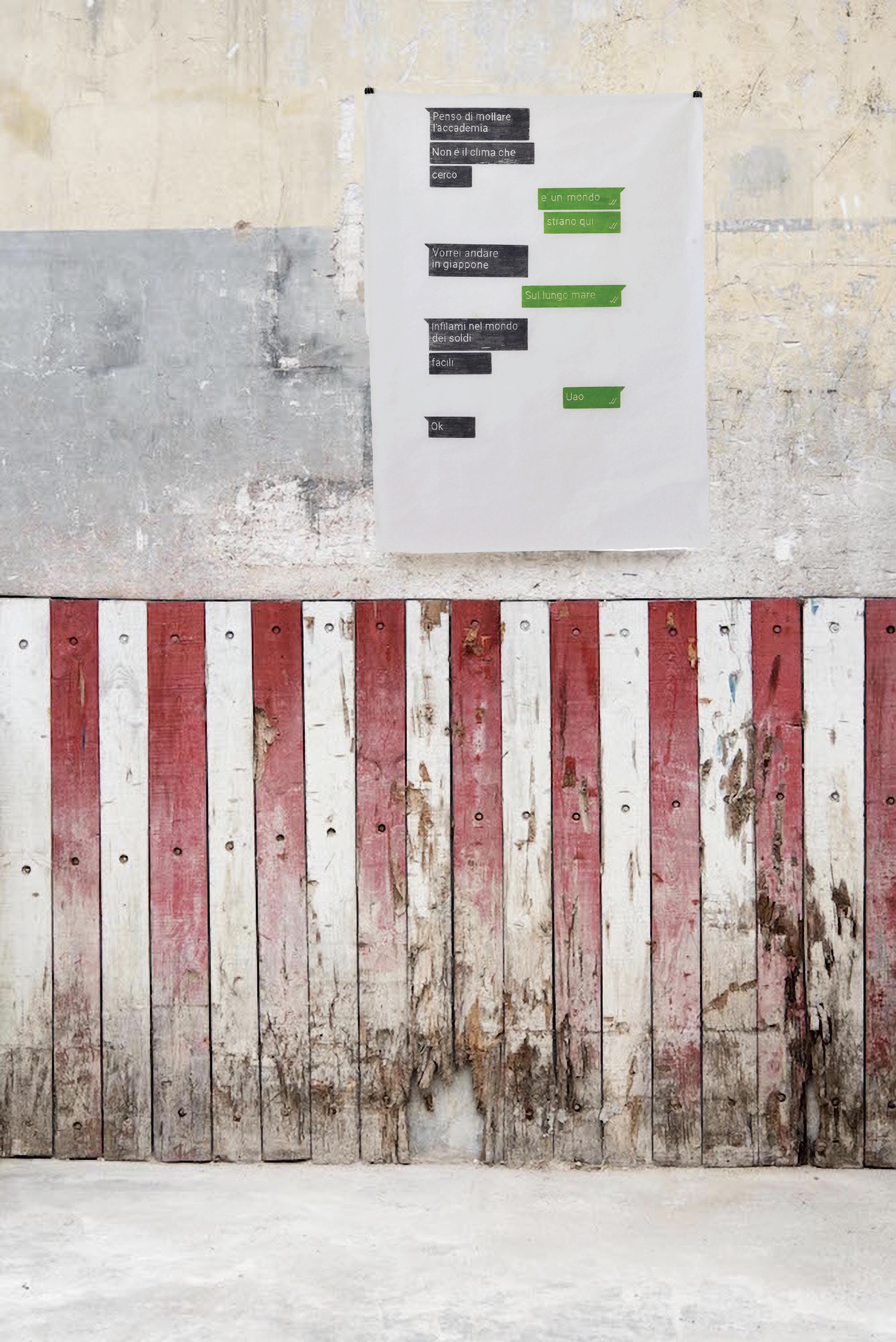 / 2017
Installation overview:
ARTAGON III, Paris
Ph Marie Genin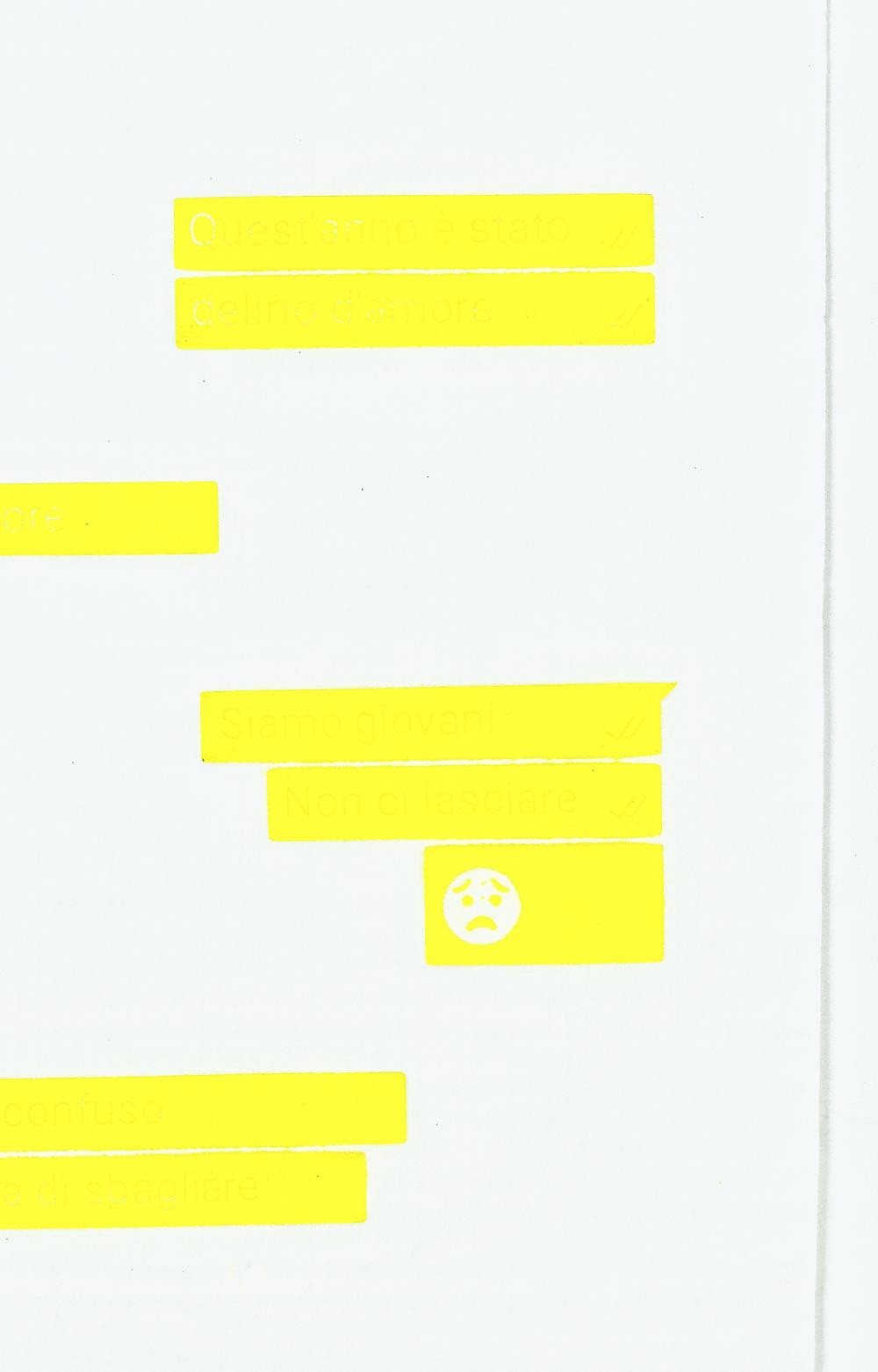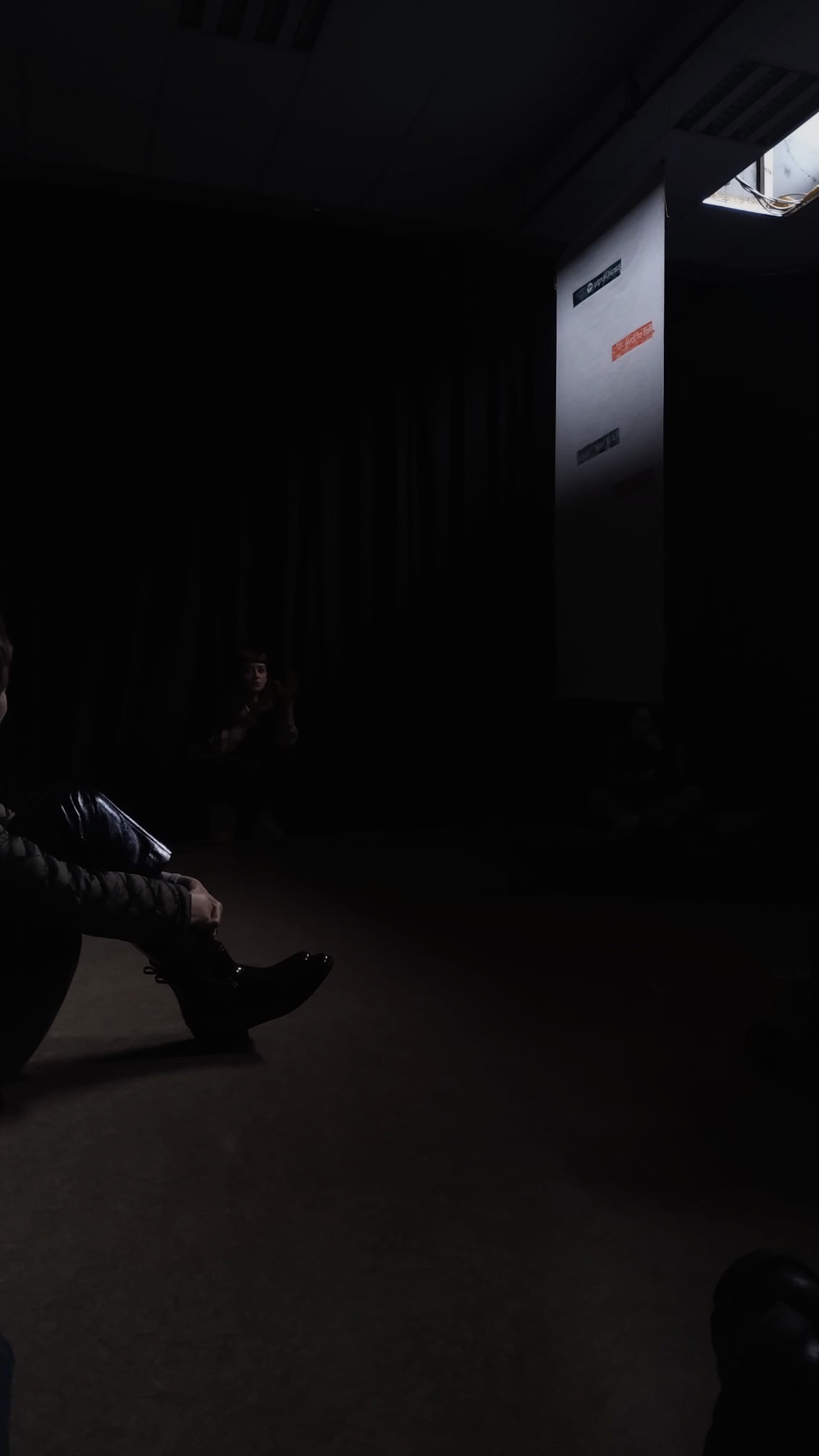 / 2022
Installation overview:
HKU Utrecht

mi sento di mollare l'accademia
no n è il clima che
cerco
è un mondo
strano qui

vorrei andare in Giappone
sul lungo mare

infilami nel mondo dei soldi
facili
uao
ok