HEY THERE!
I AM USING WHATSAPP!
/ 2017

Woodcuts printed on rice paper roll
97x170cm each




Woodcuts brings together parts of my various WhatsApp conversations with different people from different days and months. The once vivid words are now just memories, fading into the background like white text on a screen. I wanted to give these memories a new life, so I decided to print them onto paper, despite the inevitable passage of time and the risk of their eventual erasure.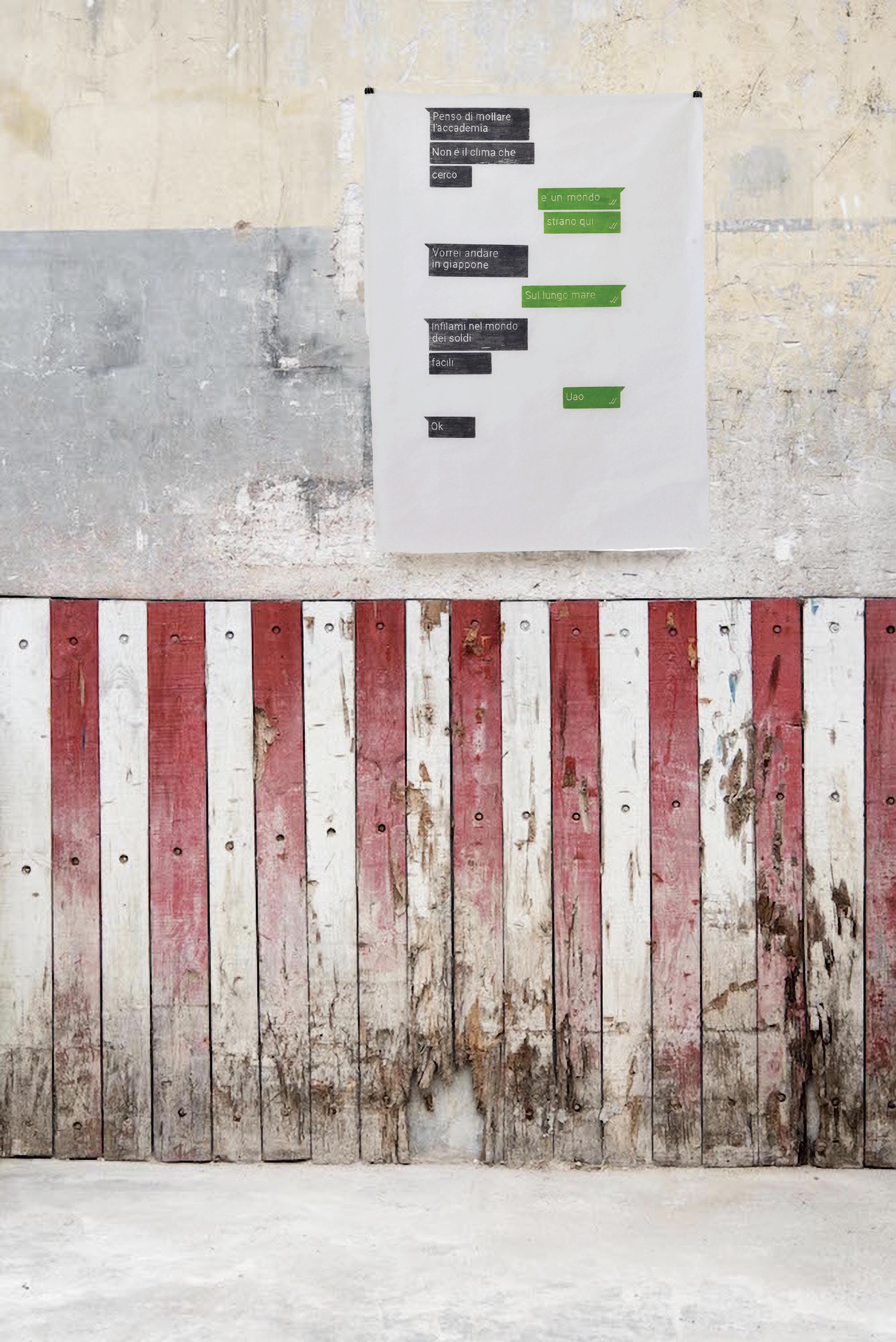 / 2017
Installation overview:
ARTAGON III, Paris

Photo by Marie Genin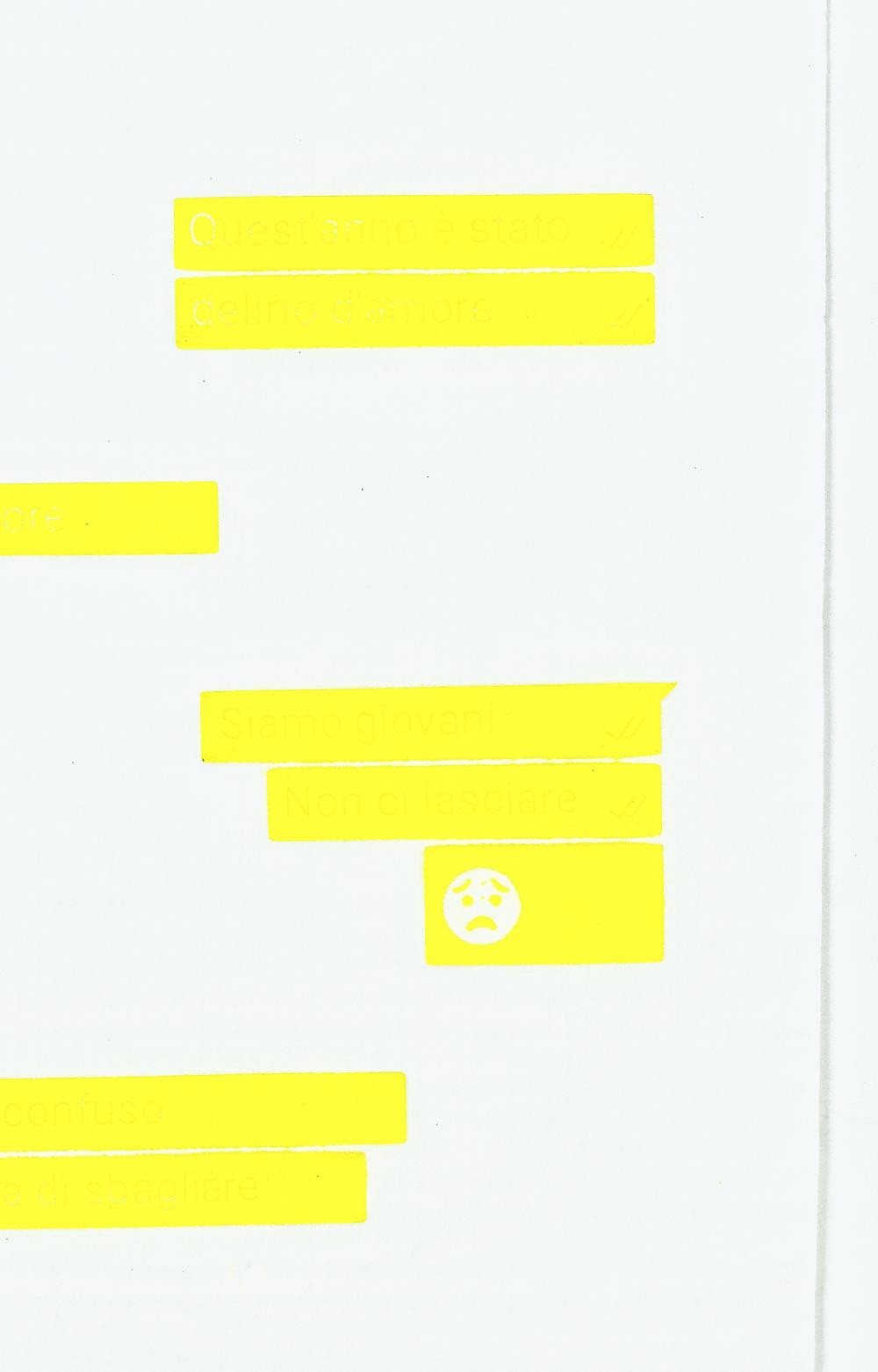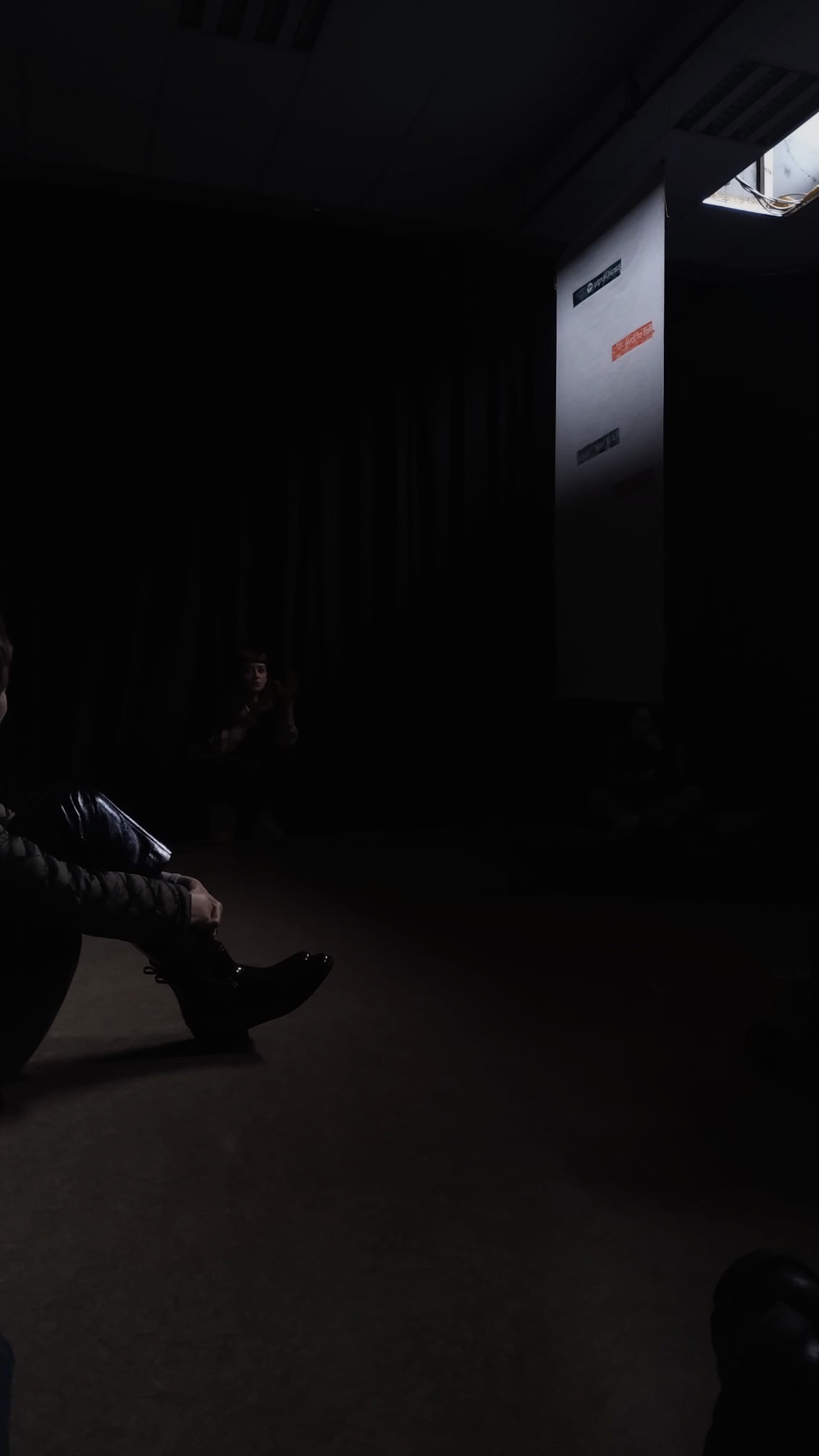 / 2022
Installation overview:
HKU Utrecht
Photo by Lin Chun Yao

mi sento di mollare l'accademia
non è il clima che
cerco
è un mondo
strano qui

vorrei andare in Giappone
sul lungo mare

infilami nel mondo dei soldi
facili
uao
ok