THE STOLEN WALL (2020)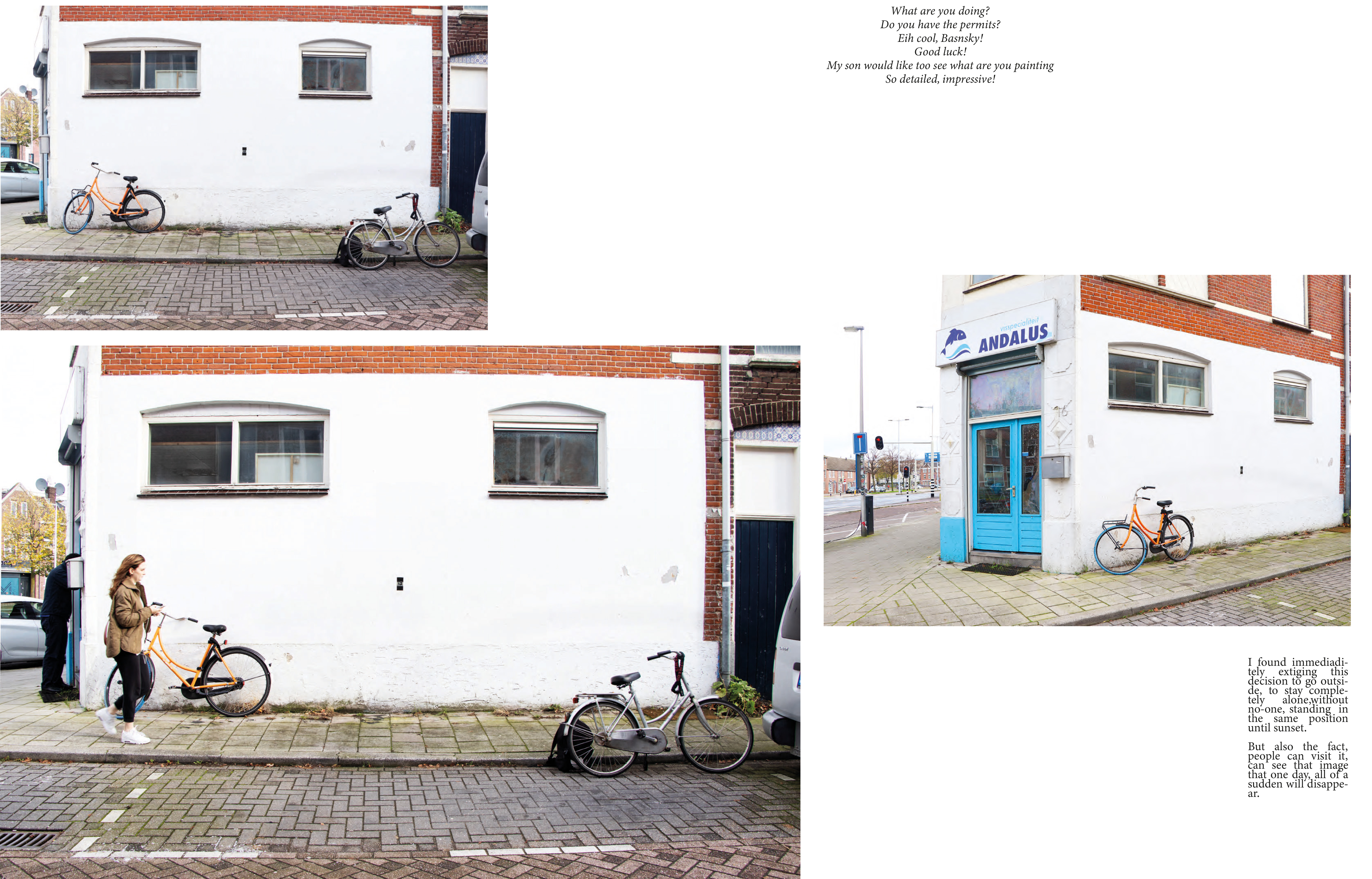 / 2020
Actions in the city of Utrecht
Outdoor painting. Attempts to remove a painted image, video still.
Link for video:

https://youtu.be/Nx1PnhINnHs




As the pandemic trapped us inside our minds and our homes, I began to reconsider the meaning of studio space, in a series of actions and attempts to regain that fragment of space, again questioning the role of the artist's workspace.